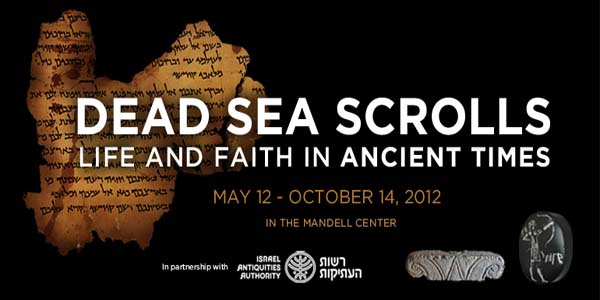 As part of my work with
CatholicPhilly.com
I covered an event at the Franklin Institute last week. It was the first event I've covered for a publication since the Talent Show in 5th grade. It also is my first piece of writing to appear with my name attached. (Though not my
first piece
, or
second
, or
third
.)
Franklin Institute speakers address mix of science and religion
By Michael Donnay
Science and religion came together in an unusual way July 12 at the Franklin Institute in Philadelphia. As part of its exhibit on the Dead Sea Scrolls, running until Oct. 14, the institute is hosting a seven-part lecture series about topics that compliment the scrolls.
Hillary Olson, director of Integrated Programming, said planners of the exhibit thought "people might come seeking a religious experience and we wanted to address that," she said. "We wanted to talk about both science and religion in a welcoming manner. This lecture series is our way of having that conversation in Philadelphia."
Last week's lecture, the fourth in the series, featured two speakers with their feet in both the scientific and religious fields, Rev. Jay Gardner and Dr. Michelle Francl.
Rev. Gardner is a microbiologist at the University of Pennsylvania and the youth minister at White Rock Baptist Church in Philadelphia. Dr. Francl writes about Catholic spirituality for CatholicPhilly.com and several publications and is a professor of chemistry at Bryn Mawr College.
Read the rest at
CatholicPhilly